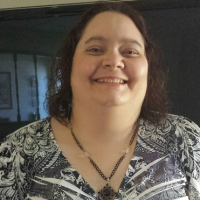 Marie Lavender
Thrillers, Suspense, Mysteries, Supernatural Suspense, Contemporary Romance, Historical Romance, Romantic Suspense, New Adult Romance, Paranormal Romance, Romance, Time Travel Romance, Women's Fiction, Science Fiction, Fantasy, Children's, Poetry
Bestselling multi-genre author of UPON YOUR RETURN and 21 other books. DIRECTIONS OF THE HEART placed in the TOP 10 Books of 2017 on Amy's Bookshelf Reviews blog. TOP 20 Authors of 2017 on Amy's Bookshelf Reviews blog. Mystery Blogger Award for 2017. A to Z Blog Challenge Survivor in 2016. March 2016 Empress of the Universe title - winner of the "Broken Heart" themed contest and the "I Love You" themed contest on Poetry Universe. SECOND CHANCE HEART and A LITTLE MAGICK placed in the TOP 10 on the 2015 P&E Readers' Poll. Nominated in the TRR Readers' Choice Awards for Winter 2015. Poetry winner of the 2015 PnPAuthors Contest. The Versatile Blogger Award for 2015. Honorable Mention in the 2014 BTS Red Carpet Book Awards. Finalist and Runner-up in the 2014 MARSocial's Author of the Year Competition. Honorable mention in the January 2014 Reader's Choice Award. Liebster Blogger Award for 2013 and 2014. Top 10 Authors on AuthorsDB.com. Winner of the Great One Liners Contest on the Directory of Published Authors.

Marie Lavender lives in the Midwest with her family and three cats. She has been writing for a little over twenty-five years. She has more works in progress than she can count on two hands. Since 2010, Marie has published 22 books in the genres of historical romance, contemporary romance, romantic suspense, paranormal romance, fantasy, science fiction, mystery/thriller, dramatic fiction, literary fiction and poetry. She has also contributed to several multi-author anthologies. Her current series are The Heiresses in Love Series, The Magick Series, The Blood at First Sight Series and The Code of Endhivar Series.
Video
Directions of the Heart book trailer
Recommended Featured Books
""You don't love someone for their looks, or their clothes, or for their fancy car, but because they sing a song only you can hear.""